Edge Storage is designed to offer very simple file uploading using our built-in web file manager, API, or through FTP. We recommend using a popular FTP client called FileZilla, that is 100% free to download and use.
Uploading via API
It is possible to upload files to your Edge Storage through the Edge Storage API. To learn how to upload through the API, please see our API documentation.
Uploading via FTP
To connect to your storage zone, first, log in to your dashboard, go to the storage zone management page and open FTP Information panel (Step 1). You will be presented with the FTP information that you can use to connect to your zone. To get the password for your zone, click on the eye icon on the right side of the password field (Step 2).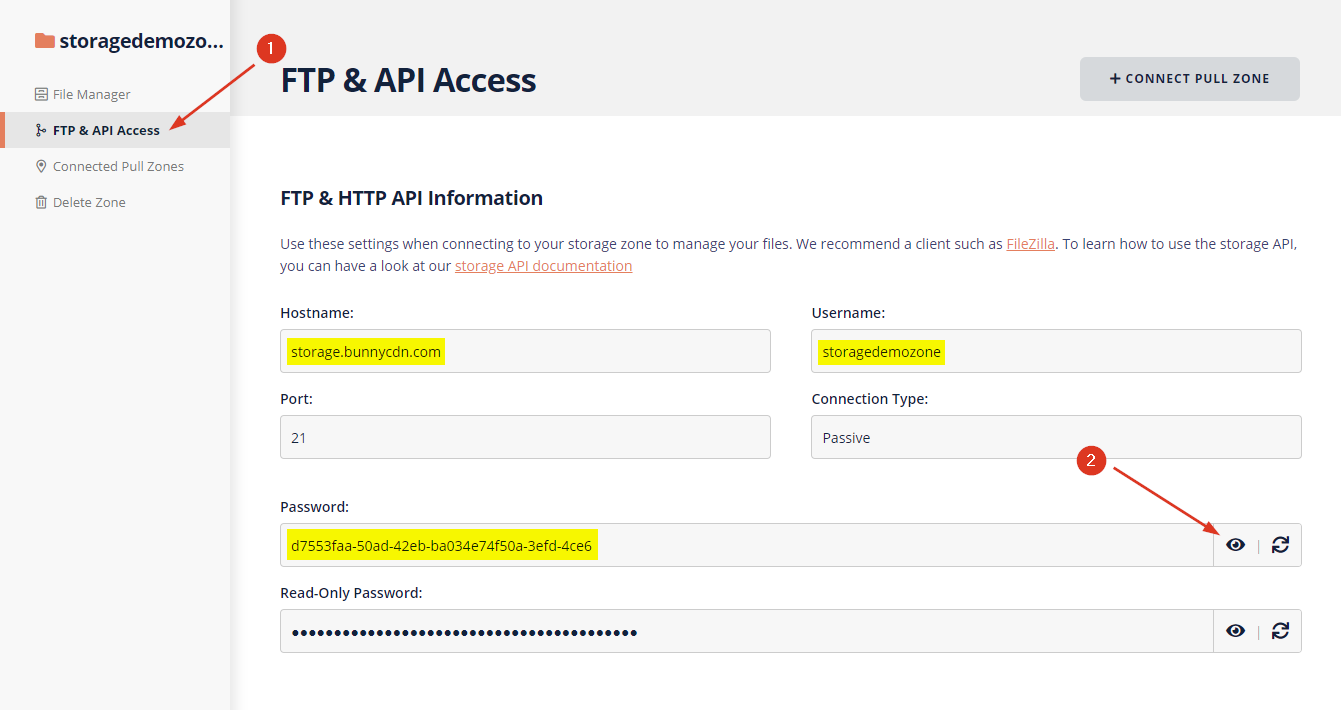 Next, open FileZilla or the FTP client of choice that you are using and copy in the FTP Information from the bunny.net dashboard and click connect.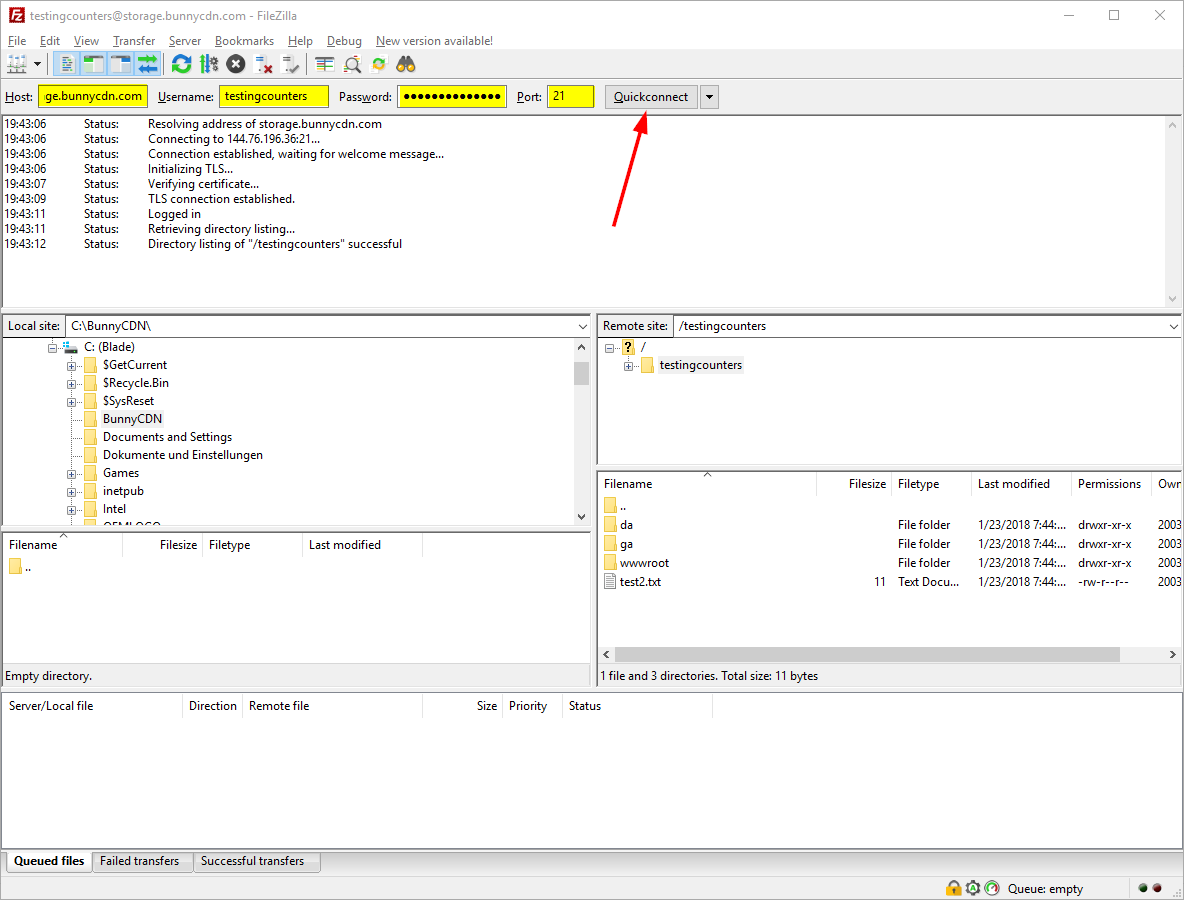 If using custom settings or client other than FileZilla, make sure you are using a Passive connection mode or you will not be able to connect.
Accessing and delivering your files
To publically access the files stored in your Edge Storage zone, you first need to connect a new pull zone linked to your storage zone. To do this, open your storage zone details page and click on the Add Pull Zone button. This will open an already preconfigured Add Pull Zone screen that will automatically connect to your zone. You will still get to chose some of the settings such as a name and pricing details.

After adding the zone, you can now access your files with the hostname that has been created for you. The full file structure applies normally except for the initial virtual folder with the name of the storage zone. In our example, you would be able to access test2.txt via https://mynewzone.b-cdn.net/test2.txt.