1. Add a video library
To upload a video, we first need to add a video library. To do that, you can go to Stream - Add Video Library. In the window that shows up, the first thing you need to enter is the Name. This can be any name and will not be displayed publically.
Next, you need to select the Storage Configuration to configure how your video files will be stored. We recommend enabling at least 2 regions to assure data durability in case of a local hardware failure in a single region. To achieve optimal performance, we recommend enabling at least one storage region per continent.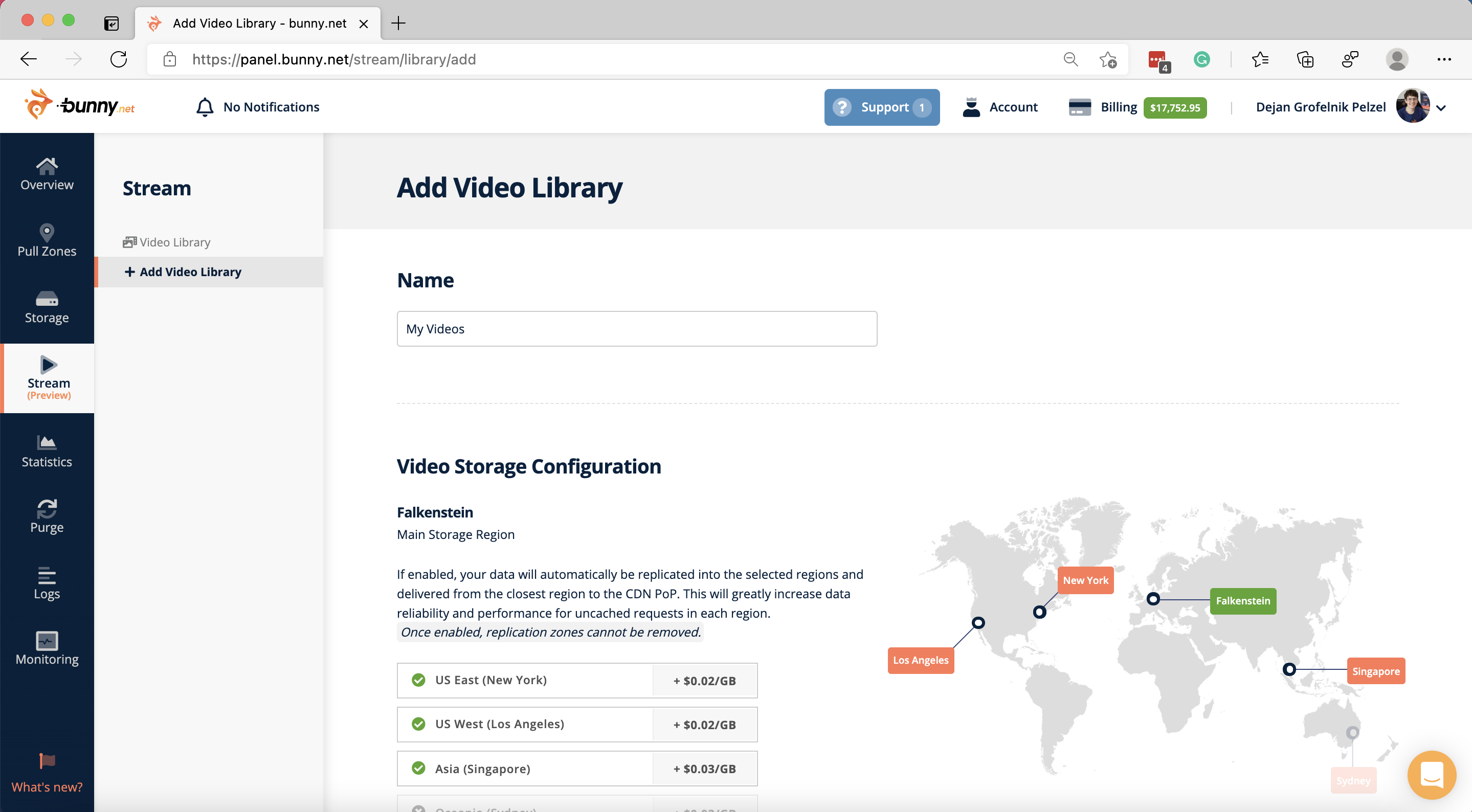 2. Upload your video file
After your zone is created, you will be able to upload your video file. To do that, click on the Upload Videos button in the top right of the page. A new popup will open, allowing you to select or drag the video files which will automatically start the upload.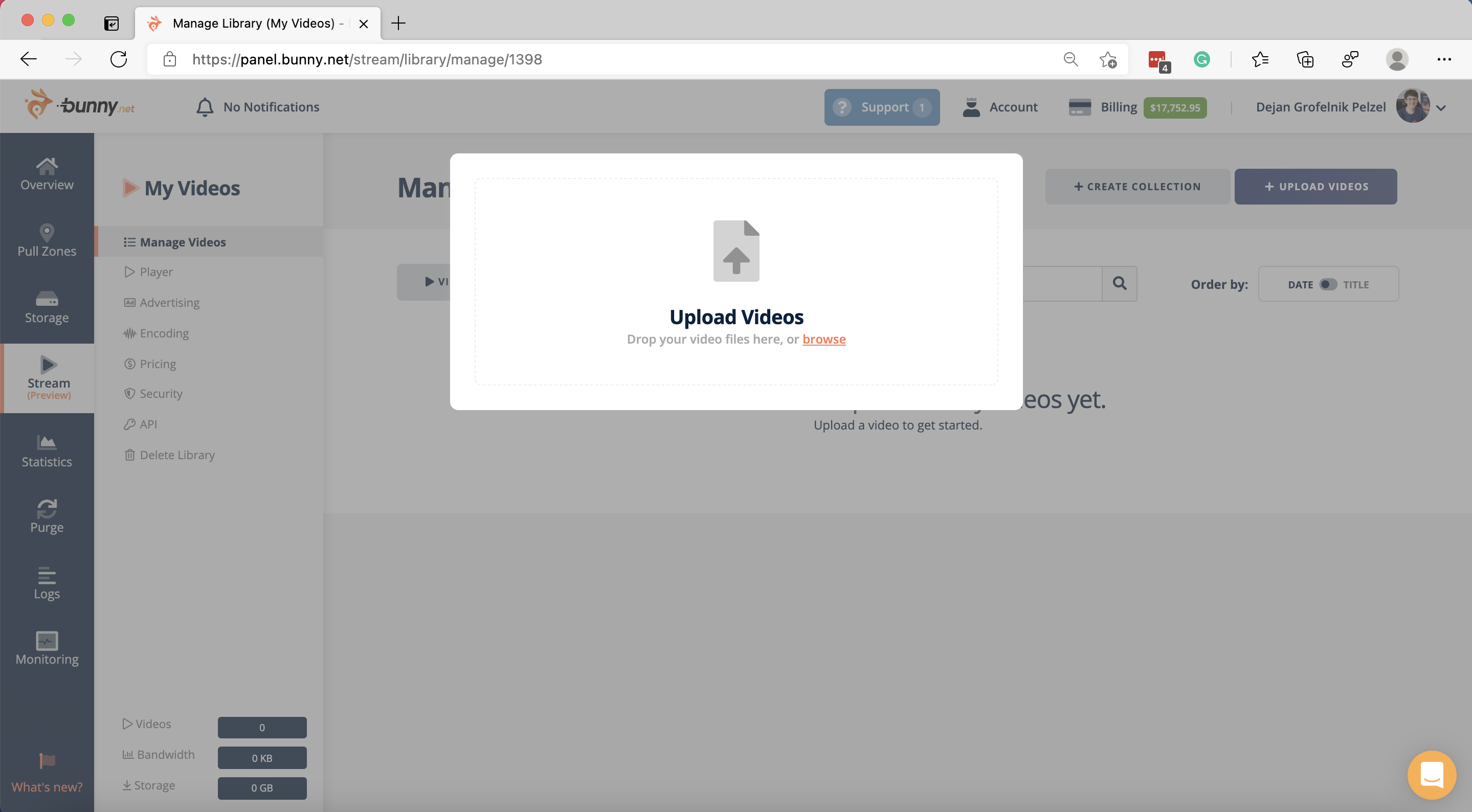 3. Wait for the upload and video processing
For the next step, you will need to wait for the video file to finish uploading. Immediately after the upload completes, the video enters a processing queue to prepare different resolutions and generate the thumbnails. The processing time can depend on the length and resolution of the original video.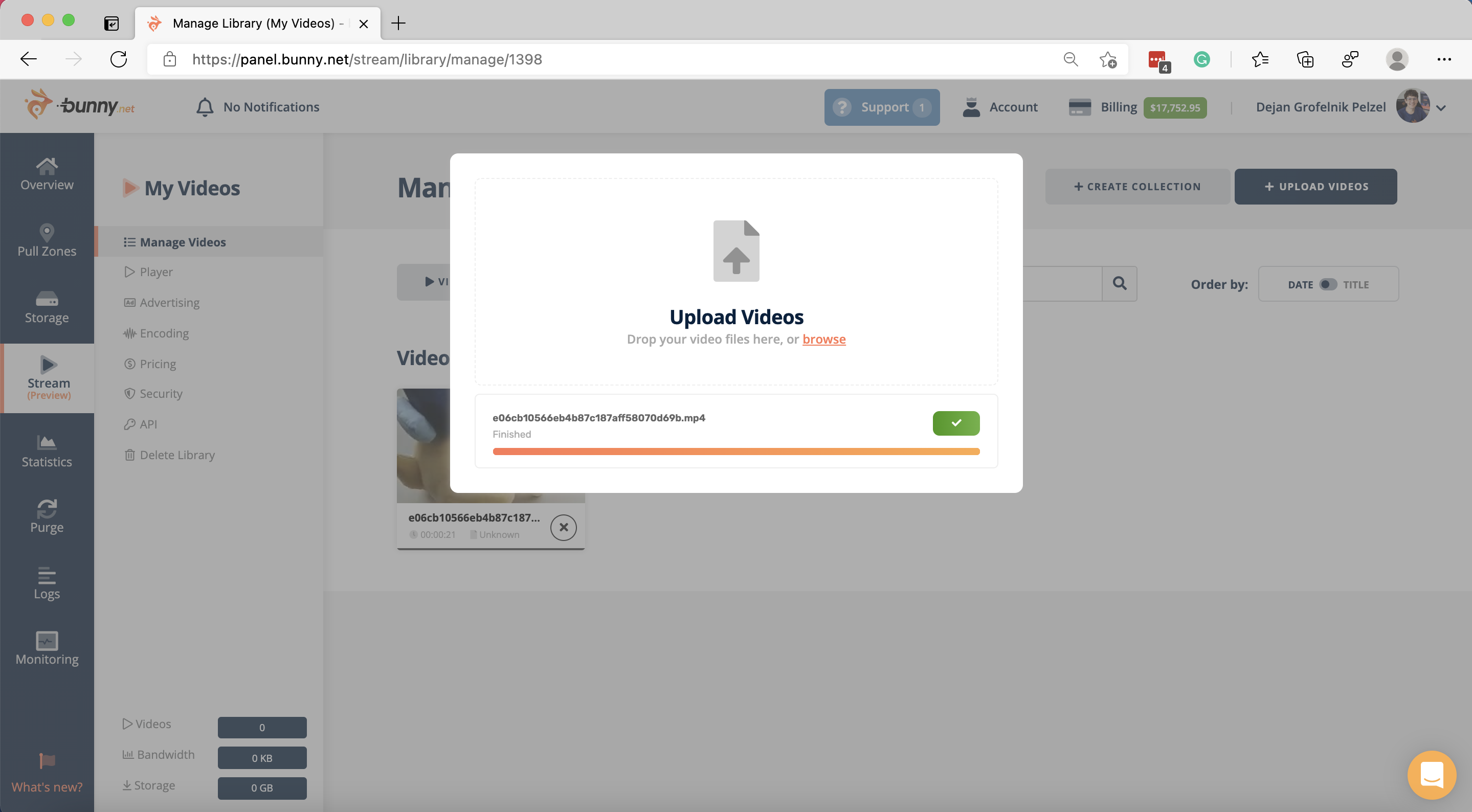 4. We're all done! Time to play the video
Once the video finishes processing, you're all good to go. You can click on the video which will open a new popup with the video information. You can now choose to either play the video directly, share it through the Direct Play URL, use the Embed Code to add our built-in player into your website, or even use the raw video files with your own system.