This article contains three useful tools that will help you test, benchmark, and troubleshoot the performance of your website around the globe. They will help you optimize your website to pull the most out of BunnyCDN and get the best performance possible. All of them are completely free to use, don't require you to sign up and allow you to get started with a few simple clicks.
Perhaps our favorite tool is the Pingdom Website Speed test. It's incredibly easy to use, fast and provides a simple way to test how your website is performing around the world. Just enter your website URL and you will get a performance grade, list of suggestions to improve and a detailed timeline of requests served where you can see what's actually slowing down your website.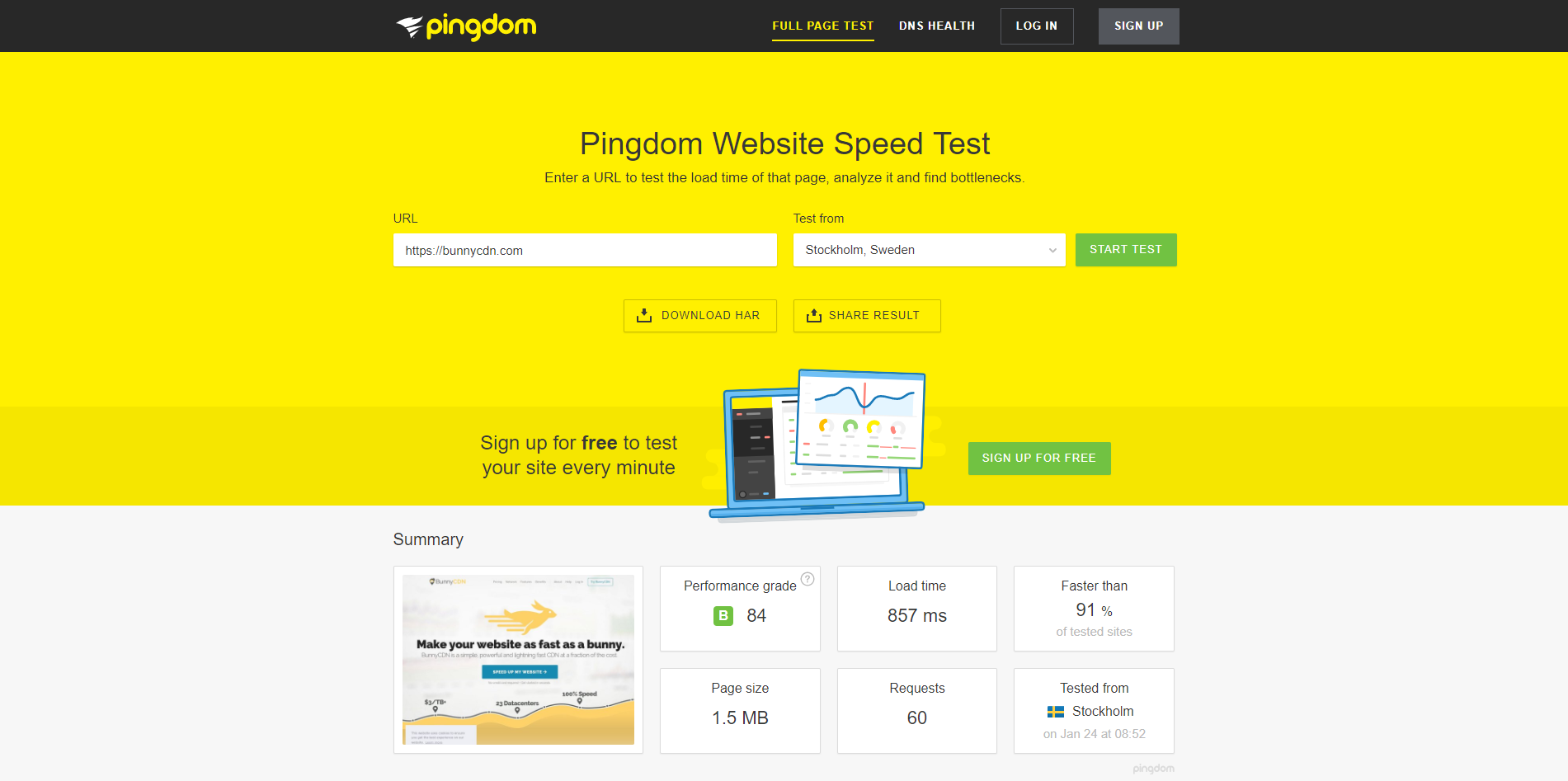 GTmetrix is another popular tool that allows you to get detailed insights into the performance of your website. With a click of a button, you get access to detailed results from PageSpeed, YSlow and a detailed timeline of requests served called Waterfall along with a historic performance chart. By default, GTmetrix runs tests our of Vancouver, Canada, so it's a bit limited to what it can do in terms of performance tests. To get access to other locations you will need to upgrade to GTmetrix PRO.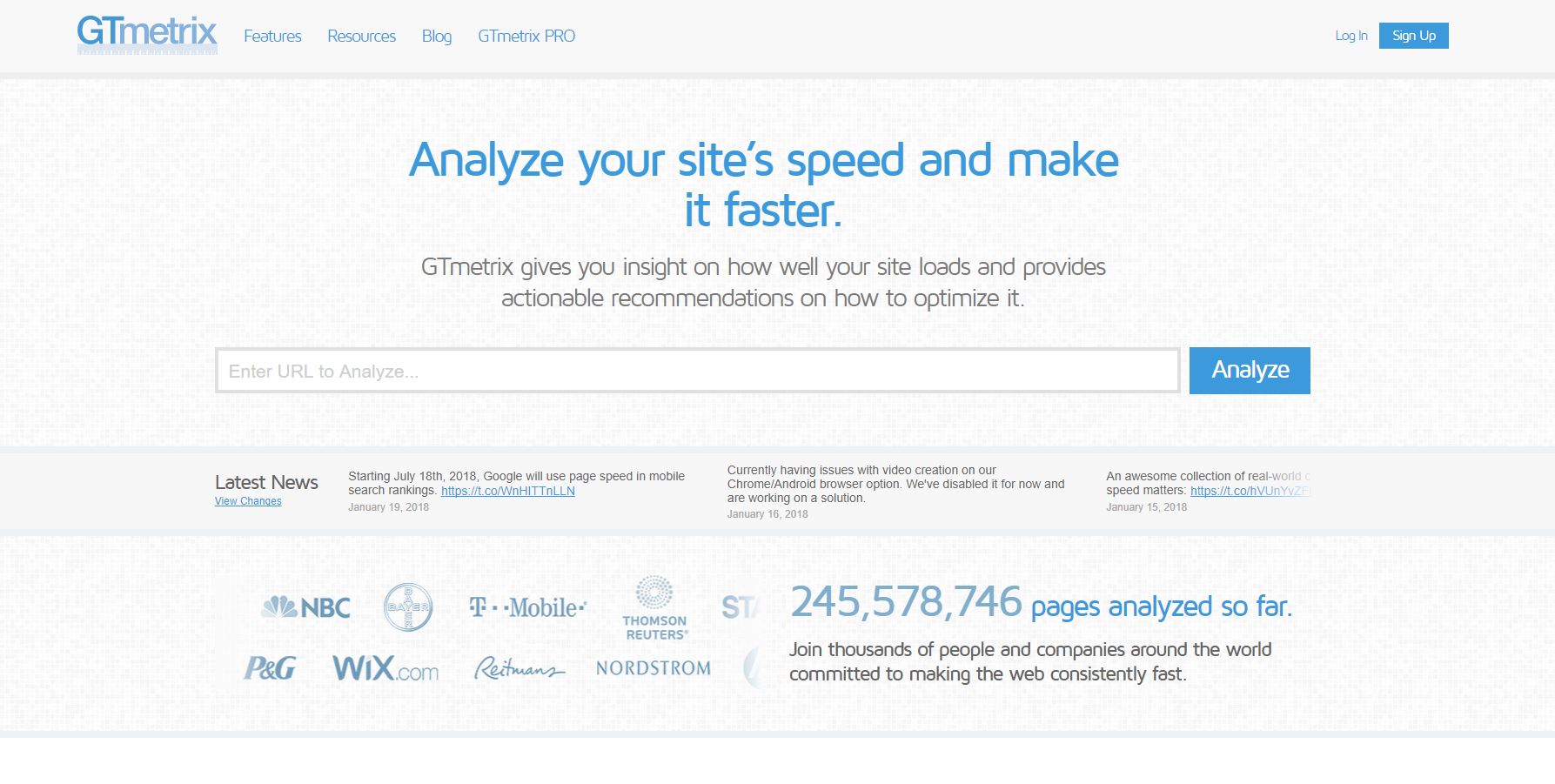 WebPagetest is the most powerful tool of the three when it comes to simple benchmarks and speed tests. It allows you to do repeat runs, speed limiting, many different configurations of how the tests will be run and even allows you to record a video of the page loading. It also allows testing from many different parts of the world, including Asia, South America and even Africa and provides a waterfall feature and some performance grading. Compared to GTmetrix and Pingdom, it is a tiny bit slower with long queues and offers fewer performance suggestions, but allows for a much more powerful benchmarking tool around the globe, so if this is what you're looking for, WebPagetest will definitely be your friend.